Seasons Change – So Should Your Skincare
As much as I hate to see the end of summer (and the beginning of Lockdown 2.0) I am excited to try out new skincare products. I have tried and true products which I always keep on my shelf, but feel the need to switch things up every now and then. As I've gotten older, I've learned I love going out with a fresh face. Many of the following products are designed to soothe irritated skin, which is often a problem for me as the seasons change. As autumn becomes winter I know I'll be adding more moisturisers. For now, just like fall clothing, I'm keeping things light, but just adding more layers as temperatures fall. Hold on tight – it's a marathon, not a sprint!

Vivier Medicated Wash & Cosrx Cica Cleanser
I alternate this medicated wash with the Cosrx Cica Cleanser. Vivier's medicated wash (active ingredient being – 2% Salicylic Acid USP) is designed to be an all-in-one cleanser (so you don't have to use toner -I still do, though). Both of these products dispense as a light cream. A little goes a long way to foam up. They both wash off leaving no greasy films. I tend to use the Vivier wash if I've had makeup on, whereas the Cosrx product I'll use to gently wipe away my day.

Cosrx Pure Fit Cica Toner & Powder
This toner contains seven types of centella asiatica extracts which are said to aid in accelerating skin cell production and collagen synthesis. It's also said to protect the skin's barrier. The powder (which contains maritime pine bark extract and green calamine) comes out quickly, so definitely be careful when shaking it out of the packaging. I mix it with my toner and apply directly with my fingertips, but you can use a cotton pad as well. These paraben-free and cruelty-free products help with inflammation and, as someone with occasional redness, I can attest to their calming properties.
Clean Skin Club – Vitamin C Brightening Booster
I love the mild scent of of pineapple, watermelon, and green tea and the silky smooth texture of this serum. It comes in a dark bottle (as all vitamin C serums should) with an eyedropper so that the perfect amount can be distributed each time. It goes on evenly and soaks into the skin quickly. I've noticed an almost immediate glow using this product, which also claims to protect against UV damage, and helping to reduce eventual signs of ageing.  I use it as a standalone serum, however it can be added to a moisturiser or night cream for a vitamin-c boost.
Cosrx Advanced Snail 96 Mucin Power Essence
This Advanced Snail Gel Lotion protects skin from moisture loss and keeps skin smooth and healthy. Snail Secretion Filtrate improves damaged skin through moisture, promotion of collagen production, and elasticity. It's said that proteins in the snail goo can have anti-aging properties proven through clinical trial. It can also reverse sun damage. It's a great choice for dry skin and sensitive skin, which is typical for me as the seasons change. It's not going to make great strides for deep, deep folds, but I'll lather it on with the promise to improve my skin's texture.

Vivier Derma-V Repair Cream
Derma-V is a blend of 5 skin repairing ingredients: Prebiotics (to help repair and strengthen skin), Antioxidants (anti-aging properties and skin protection), Peptides (for strength and elasticity), Hydration Boosters (for smoother and more radiant skin), and Repairing Boosters (Teprenone – increasing skin hydration and improving barrier integrity). I use this product after my toner, essences, serums, and retinol, but before any other creams. It has a mild scent (I'm often sensitive to scented products) and I always look forward to applying it and smelling the bright, natural citrus fragrance from Orange Peel Oil.
This item is a perfect stocking stuffer – click here to shop Vivier's Holiday offers.
Farmacy – CHEER UP Brightening Vitamin C Eye Cream with Acerola Cherry
I've been using this product for about a month and (granted, I do get botox every 9 months or so) I've noticed that my crows feet haven't been returning quite so quickly, and my under-eyes haven't been quite as puffy. This product has a mild, fruity scent and a very smooth texture, thicker than most of my eye creams.

Cosrx Pure Fit Cica Cream
I like to use products from the same set and switch things up when I have empties. This Cica Cream is very mild and isn't quite as moisturising as I would like, but on your warmer autumn days this product will offer a nice layer before your sunscreen and does offer a number of soothing properties.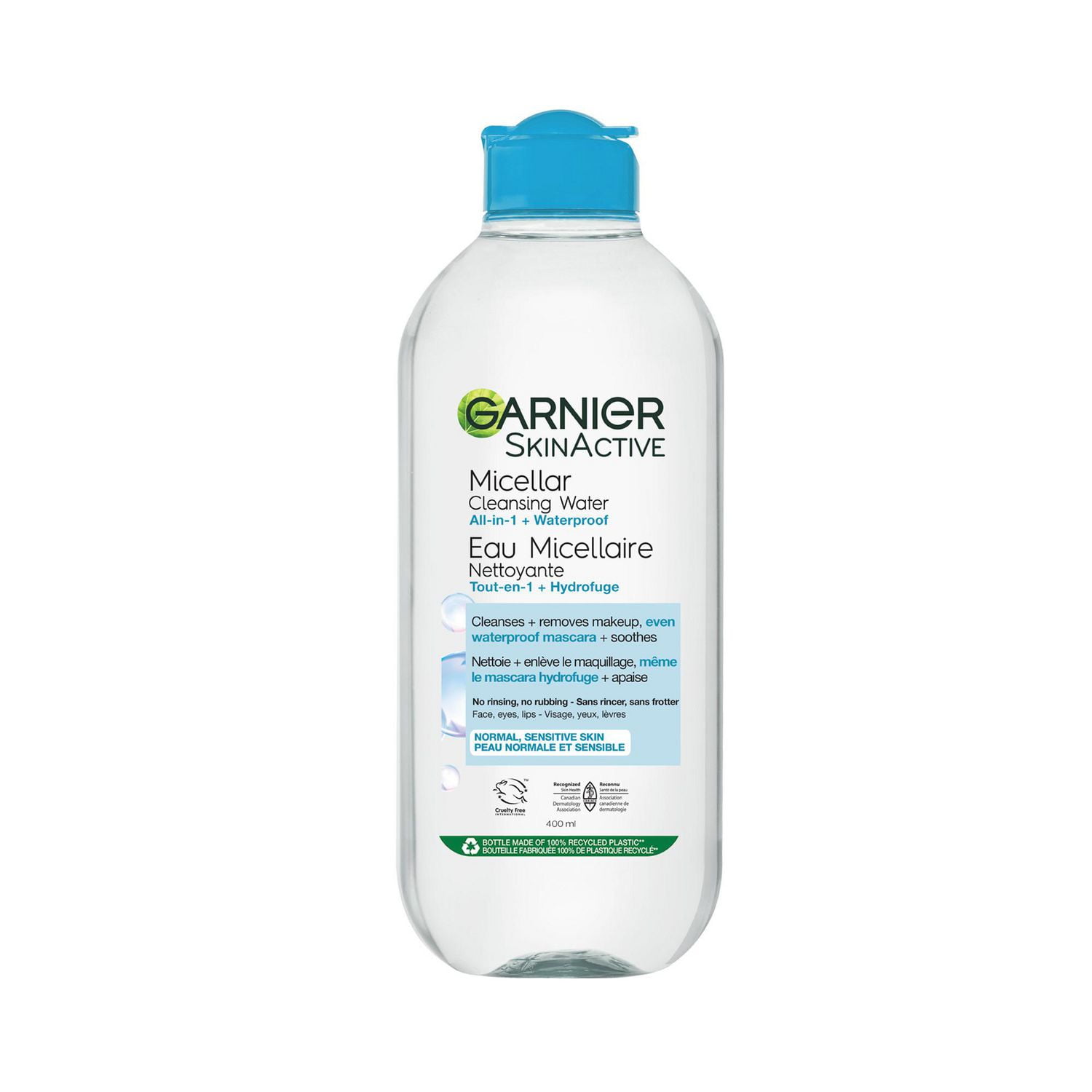 Garnier Micellar Cleansing Water – Waterproof
I absolutely hate using makeup remover, but it works better and is significantly less irritating to the skin than cleansing wipes. Micellar water is a gentle alternative to makeup remover. In my experience, it's a little too gentle, so even though I refuse to wear waterproof mascara, I need to use Micellar Water designed with waterproof cosmetics in mind. It can be used on the eyes, lips, and face. I prefer is to the irritating makeup remover which is typically astringent or oily.
Gifted Product Acknowledgement
Some of these seasonal skincare products were PR samples sent to me for honest reviews, while others came as part of Boxy Charm. I would NEVER recommend Boxy Charm. Their customer service is non-existent, their billing system is confusing, and the boxes do not align with the quiz answers you provide upon registration. As always, these honest opinions are my own and not for sale.