Photographer: Taylor L. Spurgeon
In this edition of the Expat Dating Diaries, we take a look at Frederick*, the "Green Monster".  You may recognize this little gem from The 7 Worst Guys An Expat Can Date.  Frederick came to Korea in an attempt to escape a difficult political climate, to put it lightly.  Good ol' Freddy had a Bachelor's Degree from a prestigious University, and a post-grad in business to boot.  He loved his job in finance, however was made redundant in a suspicious turn of events (for which he wasn't to blame, of course).  He told me straight off the bat that he wanted to immigrate to the United States or any other country which would take him…but, you know, America…#1.
Frederick and I met through Tinder, a wonderful little dating app for delusional women and men with questionable values.  We had been talking for weeks.  Because we were both new to Seoul and because he lived nearly two hours from my side of the river, it took quite a while to actually link up.  When we finally met, it was on a whim after I had a Sunday Funday with the girls in Itaewon.  He was a little sloppy from the baseball game and had run two subway stops to come meet me.  I hid a Taco Bell Salad (yes -the kind where you can eat the bowl) in my purse for the entire date.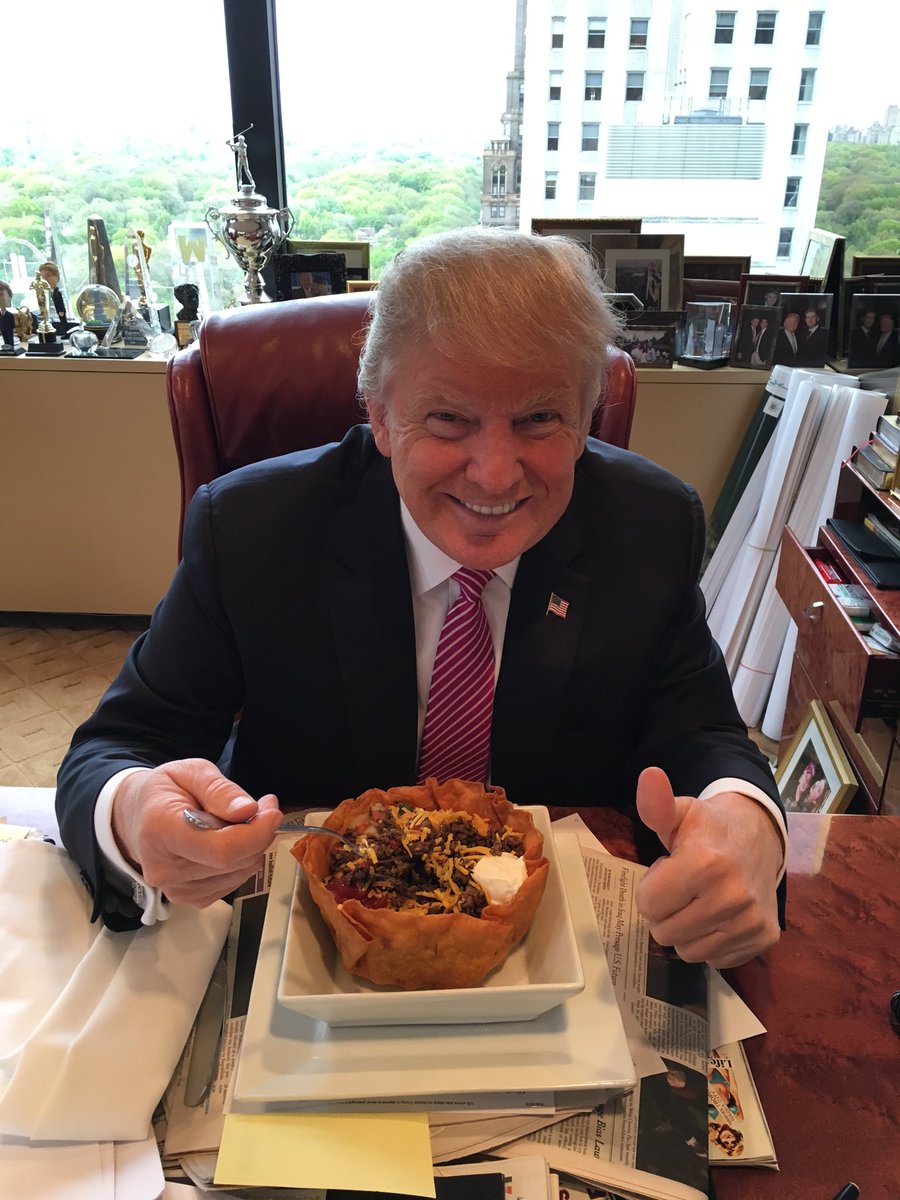 We had a couple of beers and played some darts. Conversation was flowing well.  He was laughing at all my poorly timed, uncomfortable jokes, and I actually felt like he was really listening to what I was saying.  It didn't hurt that he had sparkling eyes and a smile that made me go a little gaga.  By the way – I really hope you're imagining me on a Tinder first date with The Donald.  You must be scratching your head right now wondering wtf I was thinking.  I assure you, he looked nothing like Trump, and it'd be a few months before I found out how much they really did have in common.
Call me crazy, but I think it's pretty important when working as an ESL teacher to have a basic appreciation of children.  Every day I'm surprised by the progress my little gremlins (er – munchkins) make.  The childhood whimsy in my daily life is a bonus of my job, not a detraction. Because of how far away Frederick lived, I didn't really see him interact with many others in a social setting.  The one and only time I actually ventured out his way, there wasn't all that much to do.  It was a beautiful day and the park provided a nice atmosphere for a walk, a talk, and some appreciation of jacket-less weather.
A little boy trailed off from his mum and stood looking from Frederick to me and back practically beaming to have seen such alien entities in his little corner of a suburb of Seoul.  In true teacher form, I said "hello", and asked him in Korean what his name was.  Frederick simply barked that he hated kids.  Good talk, bro.
When Daddy-o came to town I really should have gotten the hint, but we had been on so many awesome dinner dates, museum trips, and discussions about current events and opera, I had a tough time pulling myself away.  Frederick, you see, was a great fan of classical music.  He was a particular fan of Wagner.  I thought he just dug the intensity of The Ring Cycle.  Then, I spent the day with Frederick and his father.  Turns out it was his fondness of the Führer which drove his musical education.
I couldn't figure out why he kept commenting on my blonde hair and blue eyes.  What I know of my background is that I'm mostly of English and Irish descent.  My blonde locks are a product of an overly enthusiastic Korean hair-stylist.  It's no secret these locks have seen their fair share of bleach.  I think we'd all be surprised at our genealogical backgrounds.  My grandfather was adopted and I grew up in a multicultural society, so culture was always an exciting means of expression rather than a tool of judgement.  Frederick's father mused about how lovely it would be to have a cute little boy running around the house.  Wait – Frederick only wanted to hitch his wagon to an American.  Pops knew that I was a "Snow Mexican", right?
That talk turned into a discussion about home decor.  Dad took out his phone and started swiping.  Pictures started popping up on Dad's phone of his young Filipina girlfriend (she and I are the same age and his son is older than me).  Eventually, we got to the home bar.  Sitting on a rooftop patio in Itaewon drinking Pina Coladas, I discovered that Frederick was not just an opera enthusiast, but a history buff and a bit of a dick.  Frederick was the wurst.  The basement bunker bar was designed in red, black, and white.  Propaganda and paraphernalia covered the accent wall to the left of the bar.  Had I been dating a modern day Nazi sympathizer?
I wish I could say the story ended there, but expat dating is tough!  Sadly, Frederick got the better of me for one more date.  I needed arm candy for an event, and Freddy definitely fit the bill.  That night he asked me to be his girlfriend.  We went out partying at what was then the newest and hottest spot for Koreans and expats alike in Seoul.  Bumping into many of my friends, he didn't hesitate to hold my hand or kiss me in front of anyone.  Then, we ran into a naturally red-haired, adorkably beautiful friend from my neighbourhood.  They seemed to recognize one-another, but I wasn't sure how.  It wasn't until Monday when I received the screenshots of their 4 AM time-stamped Tinder conversation that I knew it was over.
I was wrapped up in his arms and he was telling another woman how much he wanted the D….C.
Here lies Episode I of the Expat Dating Diaries and the 7 Worst Guys An Expat Can Date.  
Like it? Share it!  Put a pin in it:
*Names and other incriminating details have been changed to protect the not so innocent.