I'm Considering Breast Implants
Even Though Korea Made Me Love My Body
Before coming to Korea, I read plenty of articles about how Native English Teachers felt they weren't beautiful enough to live in Korea.  I work in Apgujeong (the ritzy part of Seoul) and see plenty of women with rhinoplasty or breast implants.  I see men and women who have taken full advantage of the plastic surgery capital of the world.  Ashley Perez, a Cuban/Filipino/Korean-American BuzzFeed celebrity wrote the first article I read on the topic.  Kayla McColl was another blogger from the early days who I found while looking for places to find protein powder in Korea.  She's documented how her eating disorder began at home but intensified in Korea as she became a bikini fitness competitor.  I think she's removed a few of the articles that had me concerned and has replaced them with stories of how she turned it all around.
Breast Implants and My Fitness Journey
At 5'8″ and about 215 lbs, I was one of those "she's got a pretty face, but…" characters.  I was terrified that I'd get to Korea and be called a monster.  Don't get me wrong, I've been called names by kids and adults alike, but those actually began when I was approaching a healthy weight.  I'm not a small woman by any stretch of the imagination.  I've worked very hard to learn about nutrition, develop fitness plans (including weight lifting and cardio…ugh, cardio…), and how to balance it all with a social life.  Weighing in around 160 lbs now, I'm strong and confident in my fitness accomplishments in Korea.  One thing (or a pair, in my case) is missing.
** Want to see the "before" pictures? Click any of the fitness links above ***
Top 5 Reasons Women Consider Breast Implants
Motiva (the brand of breast implants I'll be getting) has included a list of the top 5 reasons women consider breast implants, and I have to say that they're pretty spot on.  While only 3/5 reasons currently apply, the parameters surrounding my breast augmentation make this surgery a no-brainer for me.  I've worked hard to improve my body, but as those fitting room pictures will show you – I'm flat as a board.
My Doctor at TL Plastic Surgery (near Apgujeong Station exit 5) understands my reasons and my goals.  Dr. Yim Joonghyuk understands that I'm not a Dolly Parton wanna-be.  For me, this isn't "go big or go home" breast implants.  The goal is to correct my shape and feel more feminine overall.  Furthermore, I don't want back pain or anything else inhibiting my fitness goals.
I also can't thank Mona and Dean at Seoul Cosmetic Surgery enough!  This dynamic duo truly understands the unique needs of a foreigner in this type of situation.  Dean has the contacts, language skills, and business clout, while Mona has the experience, business ethic, and femininity to understand my needs.  They both work together seamlessly to ensure the needs to the patient are met while consulting with the clinic.   I feel safe in their capable hands.
Breast Implants – To Look Better
Well…duh, right?  Growing up, I always thought that I would just…fill out later.  I was always a bit of a late bloomer.  My teeth came in late, my period too, and I didn't lose my baby fat until I was well into university.  I thought my breasts were the same.  Turns out I have constricted breasts.  Also known as "tuberous breasts" (thanks, Doc), this congenital abnormality is thought to affect 1 to 5 per cent of breast augmentation patients.  If everyone's look like mine (sad puppies) I can understand why!  I've never had any "false advertising" complaints, even though I've worn a padded bra my entire life.  I would imagine most men and women with this condition let it go under the impression they just have crappy tits.
Increase Positive Self-image Perception
"We all know we have to love ourselves the way we are, period. We are unique and perfect already, and that is something that women considering breast augmentation need to understand before even going to the procedure. So first, you have to love yourself, and realize that a breast augmentation can improve physically the beauty you already own. When we feel in our best we increase our self-esteem and of course, our perception of our image and gain high confidence in the way."
I'm not sure I could have put this better myself.  I can run circles around Seoul and do squats til failure, but nothing is going to make "Wit" and "Candor" grow except weight gain or pregnancy.  I'm avoiding both.
Correct Uneven Breasts
Most women have asymetrical breasts, but mine are kind of on another level.  While both small, my right breast is significantly smaller than my left.  This makes buying everything from bras to bikinis to ballgowns a hassle.  Some places (rarely in Korea!) will let you buy a small top and medium (er…sometimes large) bottoms.  When you're working with two entirely different cup sizes, you're not just in hot water at the beach.
About Motiva Implants® Silicone Breast Implants
State-of-the-art shell design that results in a strong and durable breast implant.
Exceptional elasticity for ease of insertion and smaller incisions.
Ultra soft, form-stable filling gel for optimal shape retention and feel.
The most complex and advanced range of implant projections to meet the expectations of both the surgeon and patient.
Specialized choice of surface texturing, without the use of foreign materials that can damage the implant shell.
Motiva Implants® SilkSurface™ and VelvetSurface™ are unique surfaces obtained without the use of foreign materials like salt or sugar, with a controlled process designed for a better biocompatibility. Additionally, these nano-surfaces promote a more natural interaction between the implant and the surrounding tissue, allowing the implant to better adapt to the normal movement of the breast.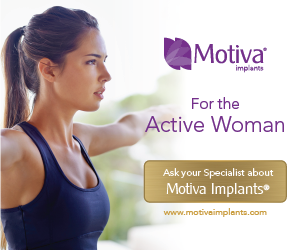 A New Kind of Confident
Korean beauty standards didn't propel me to change who I am.  This country has enabled me through time and financial flexibility to achieve personal goals.  In Busan, I had the time to develop a fitness routine and the stamina to continue while navigating a much busier schedule in Seoul.  Going to jimjilbangs (Korean baths) and seeing how little Korean women care about letting it all hang out gives me the confidence to do the same.  Taking care of my skin properly and being open to botox has allowed me to look in the mirror and see the girl I've always been (rather than the old hag I saw in Osaka).
Plastic Surgery in Korea
I understand that for some Koreans there is a sad reality accompanying some plastic surgery procedures.  Competition in the job market is fierce, and some will go under the knife to get a leg up over similarly qualified candidates.  That's not the case in my unique, and yes – privileged, position.  Motiva breast implants are designed for active, confident women.  They even have a section on their blog dedicated to post-op fitness.  I've said it before and I'll say it again: nobody has ever complained about the size of my breasts.  I've only personally felt less feminine because of them.  I may not be the woman I've always wanted to be (physically, emotionally, of career-wise), but I'm well on my way.