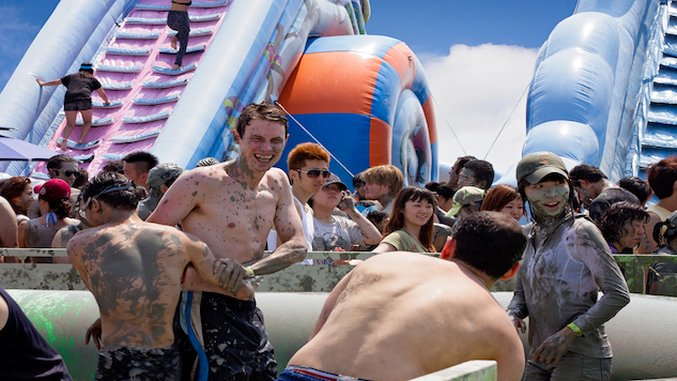 This is not directed at any one person, it's simply part of a lengthy and sarcastic series on The 7 Worst Guys an Expat Can Date!
The Term: The Lifer
The Lifer is someone who came to Korea (or any ESL abroad job, really) directly after University and found things were so good he never went home. Going beyond your comfort zone can be scary, and this guy is plenty content to not budge an inch. Why would he? He's just like Matthew McConaughey in "Dazed and Confused". He keeps getting older, and the revolving door of Koreans and Expat Women alike stay the same age!
Like the Eternal Expat, The Lifer doesn't want to return home for fear he'll just never have it as good. He's perhaps a 6 at home, but a 10 abroad. Out every night of the week, he's got a local girlfriend, but still crushes Tinder, Bumble, and OkCupid on the regular.  With expat dates across the city during the week, he's got a locally-sourced meal every Sunday night.
These guys are amazing because they know the best of everything. The best places to find the jobs where you get paid the highest and work the fewest hours. Traditionally these are University jobs, but sometimes you score with a hagwon pulling a fast one. The Lifer knows all about sketchy hagwons and sketchy behaviour. The Lifer knows "the best" BBQ spots in the city, and calls the servers Hyung (Brother) and Emo (Auntie). He knows every single person at the bar, plays it off like he's too cool to chat anyone up, and secretly swipes in the bathroom because social interactions which aren't completely under his control are far too nerve wracking.
He'll leave you eventually, but he'd never dare leave the Land of Morning Calm.